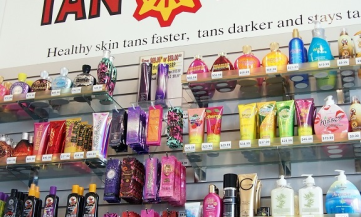 Why should I use indoor tanning lotions?
Speeds up the tanning process. The ingredients in indoor tanning lotions help increase and stimulate the melanin production to achieve maximum results. It helps skin absorb UV rays and achieve maximum results.
Moisturizes your skin. Indoor tanning lotions replenish moisture to your skin while tanning and extend the life of your tan. The dryer your skin is, the faster it sheds. Maintain your tan with a lotion!
Provides nutrients. The nutrients and supplements in indoor tanning lotions are formulated to provide additional benefits to your skin.
Reduces that "tanning smell". Your skin has a distinct odor when the melanin is stimulated. Indoor tanning lotions contain ingredients to help reduce the after-tan smell.
Feel Great. It can get hot under tanning bulbs. To keep you feeling cool, you should find lotions containing elements that offer a slight cooling effect and a tingling sensation.
Ask our staff which lotion will best suit your tanning needs.
---
OUTDOOR TANNING LOTIONS & OILS ARE NOT ALLOWED TO BE USED IN OUR STORE.
Outdoor lotion ingredients damage and cloud the tanning bed's acrylic, which prevents the proper transmission of UV light.
---
Tan Factory carries the largest selection of indoor tanning lotion products in London and area, and the lowest prices of all, which is possible thanks to operating five locations by a single management.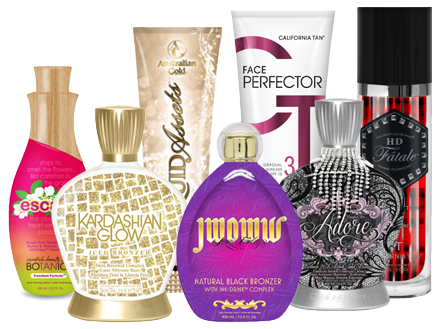 We specialize in Australian Gold, Swedish Beauty, JWOWW, and more. If you can't find lotions at our stores, just let our staff know. We'll get them for you by special order.